Testimonials
Gearharts Moving & Storage gave me a great price and it couldn't have been any easier for me on the day of my move. I will recommend these guys!
Corporate Moving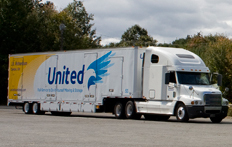 Office Moving
Moving your office or business can be time consuming. We can assure your business is moved quickly,efficiently and cost effectively,minimizing your downtime. As relocation experts,we take the pressure off of you by professionally coordinating and executing every aspect of your office move and let you run your business.
---
Programs/Packages
CityPointe ®
If you make use of the full array of CityPointe program services,you may be eligible for cash reimbursements of approximately $5 per $1,000 of the home's value on both the origin and destination side of your relocation. United also provides free access to community information and enhanced relocation services.Contact us for more information on the CityPointe program.
Straight Talk Advantage®
Additional service packages are available through Straight Talk Advantage®
PC Setup
PC Networking
Home Theater Dissassemble/Setup
Straight Talk Gold Standard Protection®
Claim Assist
Destination Connection Assistance
Increased Destination Waiting Time
Additional Delay Payment
Destination Debris Pickup
Additional Valuation Protection
For complete Straight Talk package descriptions and prices,please visit United's site.